Why I Love Wednesdays... Favorite Childhood Character
Reflections of a Bookaholic is returning with my new feature... Why I love which takes place on Wednesdays. Today's proclamation of love concerns our Favorite Childhood Character
So I rarely do meme's but I saw this one was about Favorite Childhood characters and I
couldn't
resist. I have a couple that really stick out in my memory. I've been a book nerd from as far back as I can remember. I spent so many summers reading under my covers with a flash light so my mom wouldnt see that I was up all night reading. I no longer need the flash light but I will still stay up all night reading.
Anne of Green Gables by L.M. Montgomery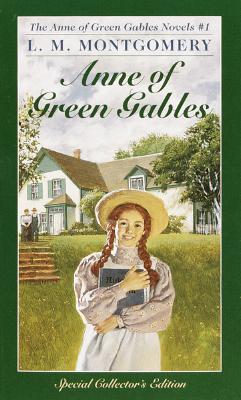 I adored Anne from Green Gables. I cannot tell you how many times I re-read this book and series when I was a kid. I'm not sure what it was that drew me to this book so much. Maybe it was because Anne was a bit mischievousness and always in a bit of trouble. Even at a young age I liked my heroines with a back bone and some spunk. I never did like a push over. One year for my birthday I got a special edition of this book and I was so excited! Only a book nerd truly gets excited for a book on their birthday. Most kids would have groaned. LOL
The Dancing Drina series by Jean Estoril
So when I was younger I thought I was "born to dance", I devoured everything dance. This series is a British series written I believe in the 40's so it has a bit of a fun bit of historical to it as well. In the late 80's early 90's they decided to do a reprint and I am so glad they did because I found these books at a school book fair and was hooked. Its kind of an actually pretty good depiction of life of a young dancer, the hard work, the injuries and the competition. If you have a young dancer in your life I recommend them. Regrettably they are out of print again and harder to find. As you can see I still have my copies! I actually read them again about a year ago and I still love. I'm holding on to them in the hopes that when my niece gets older she'll love to dance as I do and will want to read them.