Rocky Mountain Miracle: Cole Steele and Maia Armstrong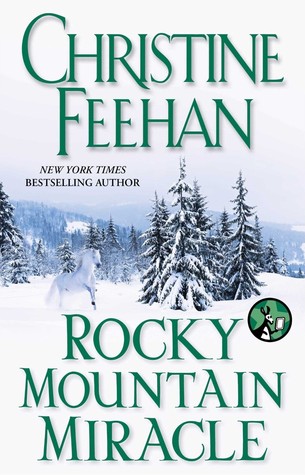 Summary:
When Cole Steele, a womanizer rumored to have killed his father, meets Maia Armstrong, a veterinarian rumored to practice magic, the sizzling romance could melt all the snow on his Wyoming ranch. And when an injured horse brings them together, Cole can't help but believe that Maia casts spells on animals—and men. What else could explain the burning passion he feels for her and the thawing of his heart just in time for Christmas?
Review:
Rumors of Cole's exploits are vastly over dramatized. He left town vowing to never come back to his own personal hell, but after his father's death he becomes the guardian to his young brother and rather than taking him to an unfamiliar place he decides to face his nightmares and return to his childhood home. When he meets Maia he is instantly attracted to her and wants her but is supposed womanizing ways get in the way of winning her over, when he has a legitimate reason to invite her to his ranch, he jumps all over it. Next thing you know they are snowed in and Maia is now the welcome guest at his ranch indefinitely.
This was a pretty quick, decent read. It didn't wow me but that's hard to do with a novella. I liked all of the characters; Maia didn't take Cole's shit and did a lot for his young brother. Her healing ways with animals transfers to this young man, making his life just a bit easier for him. Cole was super protective of his young brother which was very endearing. He faced his own nightmares so that he could attempt to give his brother a slice of normalcy, not many are willing to do that. While they are trapped on the ranch during the storm the answer to Cole's father's death may be answered and along with it, some extreme danger. They are all caught on a ranch in the middle of winter during a storm when the bullets start flying.